Now Available in the US, Canada, and the UK.
GET STARTED NOW!
Questions? Text or Call us: 844-906-3267

Connect With Fans
With a text Message, Keyword, or Webform.

Reach Fans Instantly
In 200+ countries via Text.

Grow Your Fans Via Text
Gain New Fans and Keep In Touch With Old.
What is myFanConnect?
Smarter Text Marketing software that allows you to create effective Text marketing campaigns easily
Mass Texting
At the heart of a text marketing campaign is the ability to send bulk text messages to your fans and contacts.
Send to 1 group or multiple groups at once! Send messages to your fans to announce concert dates, new music or deals you want to promote.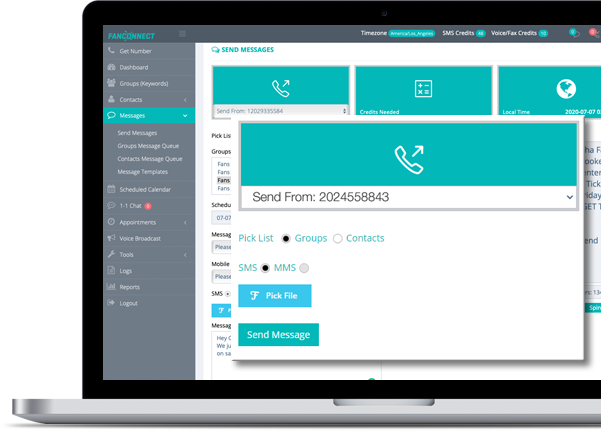 Promote Merch and Music
Send your fans and contacts promotions of your products and music with our easy coupon builder. Reach over 90% of your contacts within 3 minutes.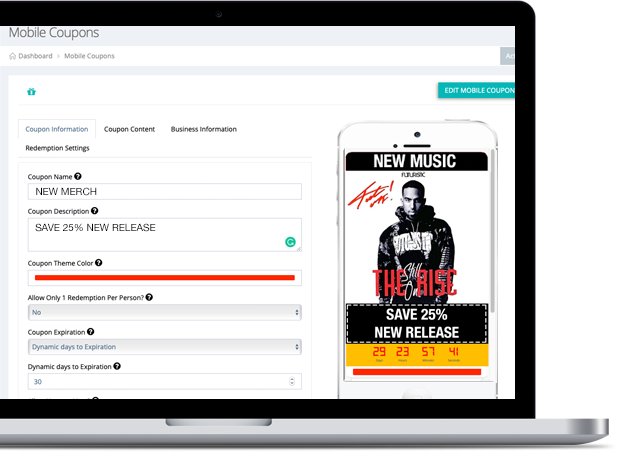 Contest & Polls
Create contests and polls to keep your fans and contacts engaged.
What better way to engage your audience than by sending a poll, allowing them to vote on their favorite song for example.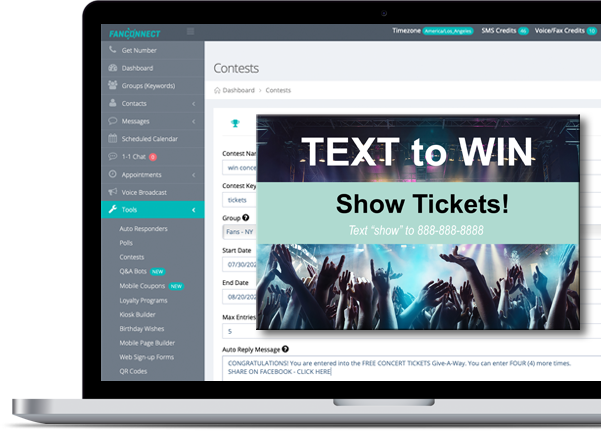 Fans and Contacts
Manage your list of fans in our contact management module. View the source of all sign-ups, whether they signed up through text keyword, web widget, kiosk, or if they were manually added.
Search on name, number, group and source of sign-up. Send these contacts a text individually from here or as part of a group from the bulk texting module.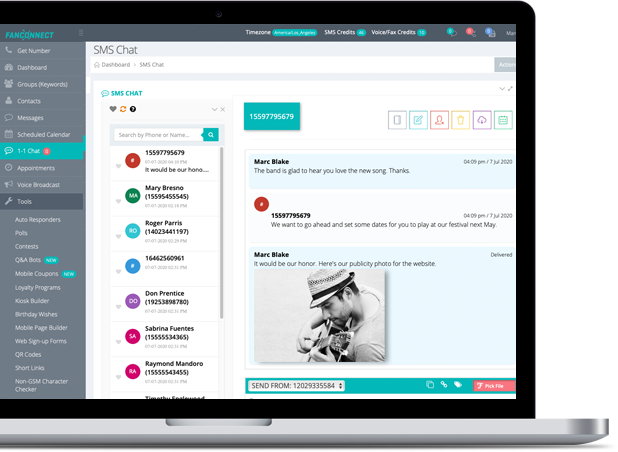 Voice Blast
Want to surprise your fans with a personal call? Send a recorder voice blast that will call each of your fans with a personal message.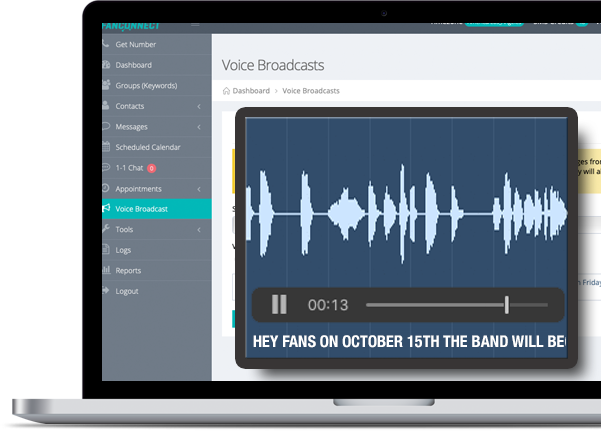 Why Text Marketing?
You'll be lucky if 10% of your followers see your Facebook or Instagram post. Text messages, however, have a 95%+ open rate! myFanConnect allows you to communicate with your fans via text. Have a message that is guaranteed to be received by your fans... Just text them!

Faster than Email
90% of text messages are read within 5 minutes. No email SPAM filters.

More Personal than Social
Texting reaches your audience directly in the palms of their hands.

Further Reach than TV
Deliver your texts instantly to 200+ countries. Superb reach.
Industries We Serve
Artists, Producers, Managers, Marketing Agencies, Record Labels, Publicists, and much more.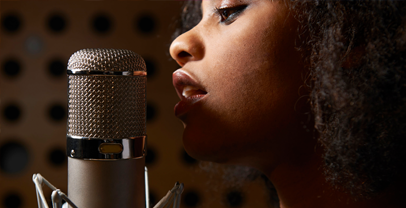 Artists
As social media platforms continue to restrict the reach of your posts, it's extremely critical that you start to own the communication with your fans. Have a merch drop? Text your fans and make sure they know about it.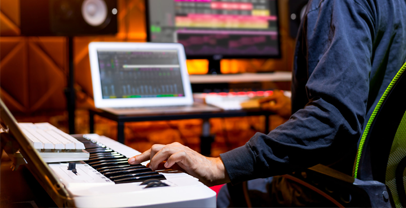 Producers
Stay in touch with your most valuable customers, offer them discounts and text them every time you release a new beat.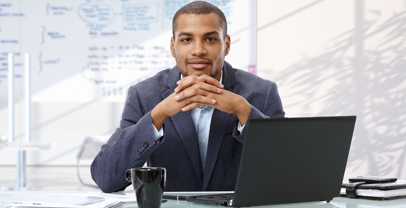 Managers
Phone numbers are critical in helping your artists develop profitable, longstanding businesses. Data is the new currency. You'll need to help them manage it.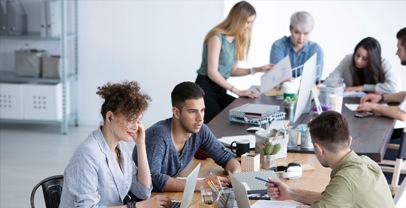 Marketing Agencies
Text marketing is the most effective method of communication. If you aren't offering a text marketing solution to your clients, then you are selling them short.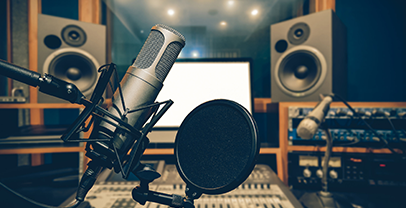 Record Labels
Easily manage multiple artists' phone numbers in a single account. Sometimes you'll want messages to go out to all the fans, and sometimes just the fans of a particular artist on the roster.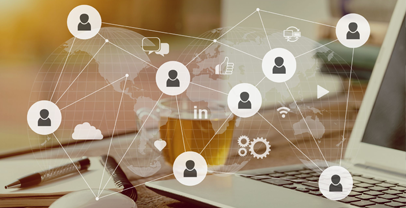 Publicists
Many of your emailed press releases are going straight into the trash without being opened. Go ahead and text media outlets that really need to here from you.
Futuristic is using myFanConnect to promote his videos.
"When I drop a new song or have a message that I need my fans to get, I use myFanConnect to guarantee that they receive it. When I had a sale on my WTF hoodies, I sent a promo code to 1880 of my fans and 50 of them were redeemed, resulting in $1500 in sales!"
Get Started Free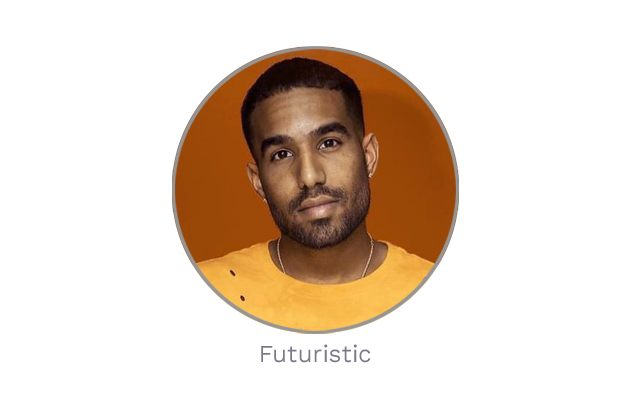 Start Your Text Marketing Campaign Today
Unlimited Keywords
Unlimited Contacts
Free Local or Toll Free Phone Number
Get Started Free
You can be assured your personal information and any text messages/voicemails are completely safe with us
and will NEVER be shared with third parties.